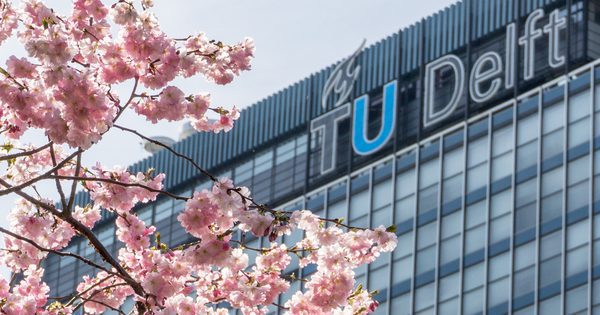 Challenge: Functional sustainable energy system for built environment;
Change: As field lab technician, you support innovative research related to the Dutch and global energy transition;
Impact: The focus is on the energy transition in built environment.
Job Description
As field lab Technician for The Green Village / Intelligent 24/7 energy-autonomous site, you will be the technical spider in the web to make sure that the integrated system and the individual components in the system such as a PV system, electrolyser, compressor, H2 storage, fuel cell, batteries, heat pumps, power electronics components, and all associated partners work properly and will be ready for research related to energy transition.
If you are looking for a position as Technician in which an hands-on approach, accuracy, inventiveness and customised solutions are the essential pillars, and where you are highly motivated to help in realizing the energy transition, then this is your chance! In this complex and dynamic environment, you will cooperate in research projects with researchers and students and also with companies and other knowledge institutes.
You will be the bridge between 24/7 project partners, TU Delft and the TGV Field lab:
Help project partners in answering their technical questions such that they will be able to implement their research projects at TGV
Stay in touch with other TUD services such as campus infrastructure organisation and HSE experts
Ensure that there is clarity in terms of who is responsible for what, such as operating and maintenance of the sub-systems
Organize with the project partners proper balance between time allocated to do experiments at individual component level but also at integrated system level
The Green Village (TGV) is a field lab for sustainable innovation in the urban environment, located on TU Delft Campus. At the TUD Green Village field lab we build an energy system fully based on renewable energy sources such as solar, wind, geothermal and investigate to which extent it can provide sustainable energy to an autonomous urban site. The ambition of demonstrating energy-autonomous urban areas is considered as an important step in successful realization of the energy transition. All 8 TUD faculties, external companies and organizations have ambition and interest to contribute with ideas and proposals to this project.
All these contributions need to get integrated in one energy system with an overall Energy Management System. The system that will consist of components for energy generation, storage, conversion between different energy carriers. The system will have an intelligent control (smart grid) that will change and adapt according to the latest research insights and technology developments. The overall project will be realized at the Green Village, the project is called the Intelligent 24/7 energy-autonomous residential site .
Key Technologies That Are Needed To Achieve The 24/7 Ambition Are
Research in the 24/7 project is inspired by the technical, scientific and societal challenges originating from the transition towards a sustainable society. The focus is on the energy transition in built environment.
Generation of green energy, mainly in the electric form through solar cells and wind turbines but also through heat systems such as heat pumps
Explore how the energy carriers: green electrons, green molecules (like hydrogen) and heat can be integrated in one system
Storage of energy in batteries, e-cars, hydrogen, heat reservoirs etc.
Intelligent control for energy systems in the local urban environment
You will become a member by an expert team of technicians that manages the Electrical Sustainable Power Lab of the Electrical Sustainable Energy department (of the EEMCS faculty). From there you will be delegated to the 24/7 project and report to the 24/7 project Steering Committee.
Requirements

Hold a BSc/MSc degree in electrical engineering, physics or similar degree with relevant work experience in the energy domain;
Hands on experience as technician in operating a system with multiple components and experience with working in a (field) laboratory setting;
Affinity with the technical and societal challenges of the energy transition;
Strong motivation to work with researchers and students to help them in realizing the 24/7 ambition
Fluent in written and spoken English. A good understanding of Dutch in written and spoken is preferred;
You like to learn to work with new techniques and new equipment;
Good organisational and problem solving skills, flexible, pro-active and service oriented;
You can function well both independently and in a team. You know how to set priorities. You are accurate and have the right technical eye for detail.
Conditions of employment
The field lab Technician position is a full-time position for 38 hours per week (1,0 FTE). Appointment is for 1 year with possible extension until 2 years and/or a permanent employment contract, depending on funding opportunities.Salary and benefits are in accordance with the Collective Labour Agreement for Dutch Universities. Salary based on experience, indication: scale 10 € 2.836,00 – € 4.474,00.
TU Delft/QuTech offers a customizable compensation package, an attractive pension scheme, holiday allowance, generous holidays, 13th month pay (paid as a pro-rata bonus in December), a discount for health insurance and sport memberships, and a monthly work costs contribution. Flexible work schedules can be arranged. An International Children's Centre offers our employees child care and an international primary school. Salary and benefits are in accordance with the Collective Labour Agreement for Dutch Universities (VSNU-CAO). Dutch citizenship or a European working permit is required to apply.
TU Delft (Delft University of Technology)
Delft University of Technology is built on strong foundations. As creators of the world-famous Dutch waterworks and pioneers in biotech, TU Delft is a top international university combining science, engineering and design. It delivers world class results in education, research and innovation to address challenges in the areas of energy, climate, mobility, health and digital society. For generations, our engineers have proven to be entrepreneurial problem-solvers, both in business and in a social context. At TU Delft we embrace diversity and aim to be as inclusive as possible (see our Code of Conduct). Together, we imagine, invent and create solutions using technology to have a positive impact on a global scale.
Challenge. Change. Impact!
Faculty Electrical Engineering, Mathematics and Computer Science
The Faculty of Electrical Engineering, Mathematics and Computer Science (EEMCS) brings together three disciplines – electrical engineering, mathematics and computer science. Combined, they reinforce each other and are the driving force behind the technology we use in our daily lives. Technology such as the electricity grid, which our faculty is helping to make future-proof. We are also working on a world in which humans and computers reinforce each other. We are mapping out disease processes using single cell data, and using mathematics to simulate gigantic ash plumes after a volcanic eruption. There is plenty of room here for ground-breaking research. We educate innovative engineers and have excellent labs and facilities that underline our strong international position. In total, more than 1,100 employees and 4,000 students work and study in this innovative environment.
Click here to go to the website of the Faculty of Electrical Engineering, Mathematics and Computer Science.
Research At The TU Delft Department Of Electrical Sustainable Energy Focuses On Three Areas
Research in the Department of Electrical Sustainable Energy is inspired by the technical, scientific and societal challenges originating from the transition towards a more sustainable society.
DC Systems, Energy Conversion and Storage
Intelligent Electrical Power Grids
Photovoltaic Materials and Devices
The Electrical Sustainable Energy Department provides expertise in each of these areas throughout the entire energy system chain, from electricity generation through transmission, distribution, conversion and use.
The department's research spread from fundamental material research, through devices, components, and microgrids towards a system of systems. In the ESP Lab, we combine crucial elements from the electricity grid, such as high-voltage facilities, wind and solar energy, energy storage and distribution networks, into one functioning whole. In this way, the ESP Lab contributes to accelerating the energy transition towards a sustainable energy system.
We are an equal opportunity employer and value diversity at our faculty. We do not discriminate based on race, religion, colour, national origin, gender, sexual orientation, age, marital status or disability status. Because of our diversity values, we do notably support women to apply.
Additional information
For more information about this vacancy, please do not hesitate to contact Miro Zeman at m.zeman@tudelft.nl or at +3115 27 82409.
For information about the selection procedure, please contact Els van den Bosch, HR advisor, email: E.L.vandenBosch@tudelft.nl
Application procedure
Are you interested in this vacancy? Please apply before December 6, 2021 via the application button and upload your motivation and CV including two possible references
A pre-employment screening can be part of the selection procedure.
You can apply online. We will not process applications sent by email and/or post.
Acquisition in response to this vacancy is not appreciated.
https://www.thegreenvillage.org/wp-content/uploads/2021/10/TU-Delft.jpg
315
600
Caitlin
https://thegreenvillage.org/wp-content/uploads/2020/04/TGV-logo-150.png
Caitlin
2021-11-18 15:18:49
2021-11-18 15:19:00
Vacancy Technician for Energy System Integration